It's all about making it easy for you to deliver on target and budget through insight, flexibility, innovative solutions and true professionalism.
Construction Estimating
Form Direct's specialist estimating services can help you get it right from the beginning and avoid costly surprises down the track.
For larger construction projects, our professional estimators start with take-off services that accurately assess the individual products you need for your job.

Based on the information you provide, we can develop a detailed, precise, and reliable cost estimate for the supply of all relevant materials, tools, and equipment needed to complete your project.

No matter how complex the task, we can help:
Plan quantity take-offs for new jobs.
Provide a reliable comparison for peace-of-mind.
Assess the cost implications of changes in design or direction.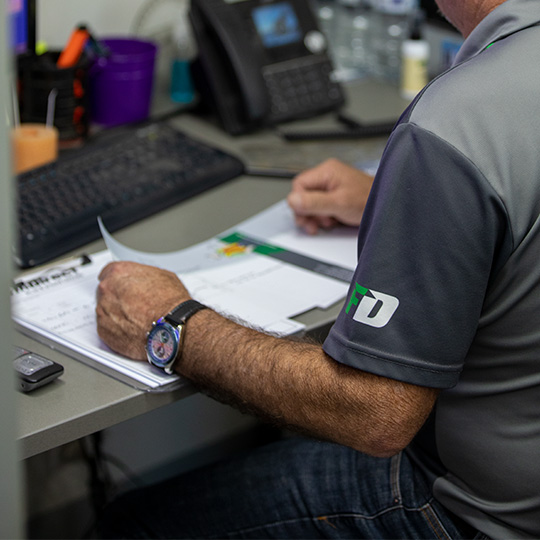 Scheduling
For large projects, Form Direct's scheduling expertise means your steel reinforcing needs to stay precisely on target, from manufacture to placement.
Using advanced systems and software, our experienced in-house schedulers meet all compliance standards while ensuring accuracy for your steel:
Production
Labeling
Delivery
We help maximise efficiency throughout the process, bringing certainty and clarity while eliminating unnecessary bottlenecks and mistakes.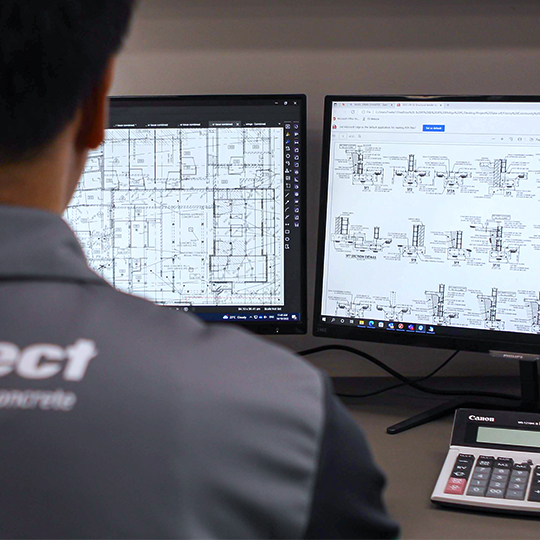 Production & Custom
Construction Solutions
With specialist production facilities, we can customise steel reinforcing solutions for projects of all types and sizes.
Form Direct supplies reinforcing steel and accessories for diverse needs across the construction industry, including residential, industrial, commercial, civil, water infrastructure, high-rise buildings, mining, and pools.

We can produce and manufacture steel reinforcing to specific configurations, as well as provide a range of accessories from trench mesh supports to specialised jointing products.

With in-house schedulers and two dedicated facilities, we can meet all your cutting and bending requirements. All steel is bundled, tagged, and delivered to your site on time, every time.
learn more cage production
In-house delivery & planning
We don't see delivery as the 'last step': we see it as the critical step in keeping your job on schedule and productivity on track.
In fact, we take pride in delivering exactly what you expect – precisely when you expect it. We're in full control so nothing is overlooked, with:
Our own delivery fleet.
Specific weather and access planning.
Dedicated customer service for any special needs, concerns, or changes.
Clear and accurate paperwork
It means you can plan and progress with confidence, knowing that delivery will never disappoint.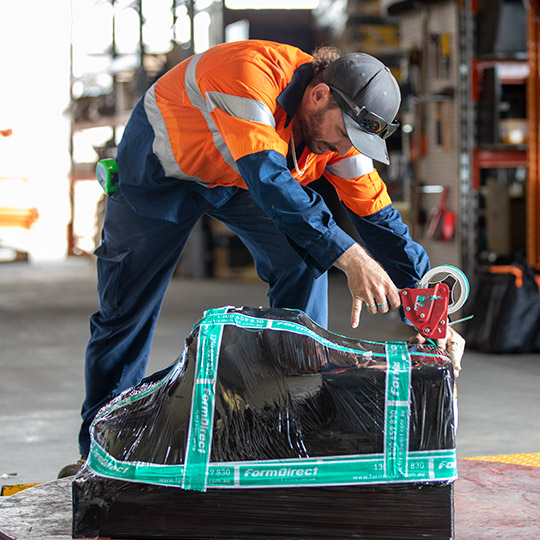 Tell us your project.
We at Form Direct are happy to assist and further to realize your projects.
leave us a message