Concrete Capability Statement
Form Direct: Your Reliable Partner for Concrete Construction Solutions
‍Download PDF - 1.2 mb
Form Direct is a leading, experienced partner for concrete construction projects of any size and complexity. We supply specialist equipment and materials for the concrete building industry, along with a wide selection of on-site essentials.

Our comprehensive range of buy and hire options and proven expertise help you achieve results the simple and efficient way.

Our strong reputation comes from years of working closely with concreters, builders, project managers and civil construction teams across Australia.

At Form Direct, we pride ourselves on outstanding materials, supplies and equipment; steadfast service; and real precision. We know that reliability can make or break a project, so we ensure clear expectations are met from exacting estimations to readily available stock and spot-on delivery.
This statement includes a visual overview of Form Direct Concrete:
‍

Our Locations

‍

Premises

‍

Who We Are

‍

Our Team

‍

What We Do

‍

Projects

‍

Project Approach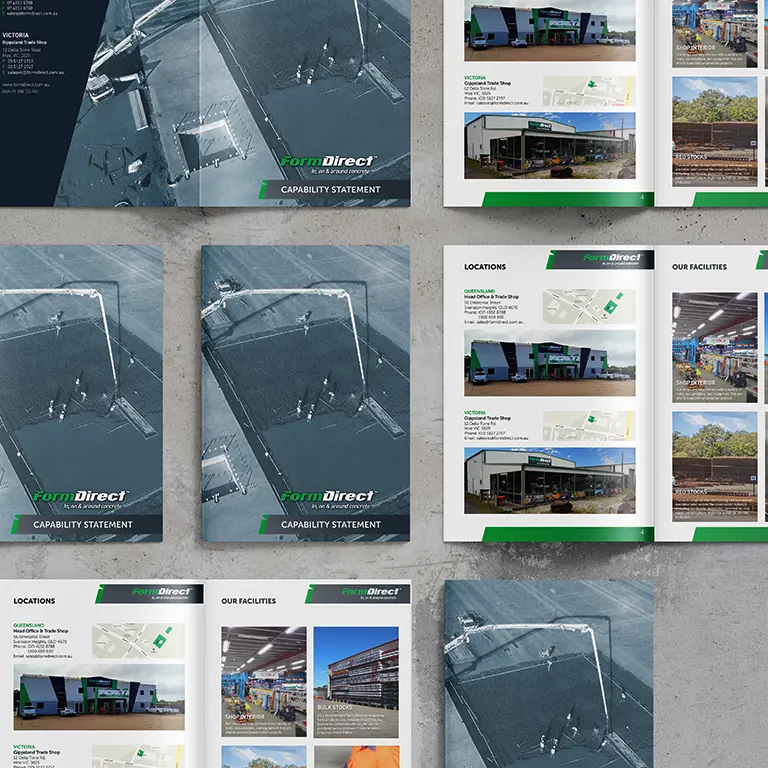 Ready to work with us?
We at Form Direct are happy to assist and further to realize your projects.
‍get in touch with us