Using Construction Consumables to Enhance Formwork
Wednesday, August 9, 2017 6:01:19 PM Australia/Melbourne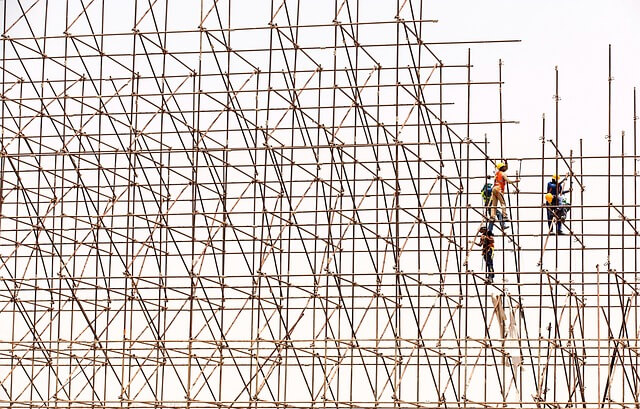 Form Direct specialises in supplying materials for concrete construction and civil projects regardless of their and complexity. For concrete construction, we supply specialist equipment and consumables. These premium materials can be used in steel and concrete reinforcement.
Durability is an important factor to consider in concrete construction. Reinforcing steel and concrete ensures that the structure of a building is long-lasting. Formwork is a vital part of ensuring a concrete structure is durable.
Formwork
Form Direct provides the latest innovations for ideal formwork construction. Our formwork products give a wonderful balance between efficacy and cost. One such product is Cupolex, which is an eco-friendly alternative to waffle pods. These structural domes, made from Polypropylene, interconnect and create a permanent formwork structure. They have multiple benefits including having high load strength and reduce rising damp. They also reduce the amount of cracking sometimes found in concrete works.
Construction Consumables
Other than formwork products, we offer the finest building supplies in Australia. From chemicals and fasteners to sealants and waterproofing, we present you with a variety of construction consumables. Buying your construction materials from us will give you more time to focus on building your project. One of our commercial-grade products are the concrete repairs and toppings. Grout, epoxy and repair compounds are some concrete repair products that can enhance formwork finishing. It can also be used to fix minor damages in concrete.
Concrete Repair
Some of the minor damages in concrete structures are cracks, bumps or holes. Depending on the width of the damage, an epoxy or polyester resin can be used to repair it. Our construction consumables can be used to fix these defects.
By purchasing construction consumables from Form Direct, you can easily obtain vital building supplies you will need for your construction project. If you have any queries, call 1300 659 830 or contact us.
Posted in
News
By
Terry Eade