NBN Towers - Form Direct
Wednesday, February 18, 2015 1:13:00 PM Australia/Melbourne

Form Direct was utilised for the scheduling and processing, manufacture and delivery of bored pier footing cages… for the new NBN Towers in the Bundaberg and Burnett regions.
With steel bar ranging up to 36 millimetre in diameter, these 8 metre long cages are a large and beautiful piece of work!
Finished weights of up to 2 and a half ton and diameters of over a metre, the Form Direct production team were kept very busy bending and welding up these large - super-sized cages.
For more information on the scheduling and production services that Form Direct can offer, call us now on 1300 659 830.
WATCH VIDEO!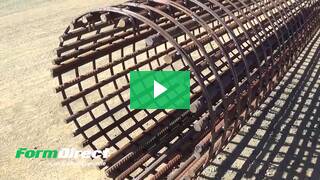 Posted in
News
By
Sales Team @FormDirect