Why You Should Get All Your Supplies from a Single Supplier
Wednesday, August 30, 2017 12:20:08 PM Australia/Melbourne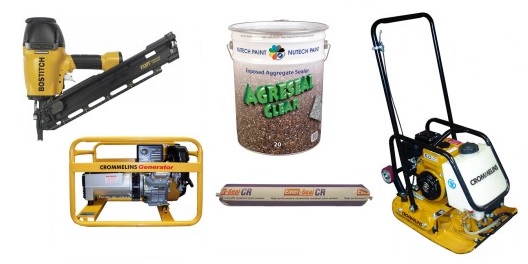 It is no secret that we at Form Direct aim to be the only supplier you need. With this goal, we make sure to provide all of your construction needs, going out of our way to create custom solutions.
Through getting all your construction needs solely from us, you can profit from your team's saved time and energy. There are more benefits, however, to single sourcing. With our services, enjoy better reliability, reduced costs, a more efficient procurement process and continuous service improvement.
Better Reliability
Establishing a long-term relationship with a single supplier creates an environment where the vendor takes more responsibility. As the sole supplier to many contractors, we are aware of our accountability and make sure that every product sent is in good quality. We give every customer the attention they require, and we endeavour to provide customer service that is unparalleled.
Streamlined Procurement Process
Having a single supplier makes your procurement process so much easier and simpler. With Form Direct you can be sure, that we will know which products or equipment you need and how many you need. It's like going to your favourite restaurant and asking the waiter for your usual order.
Reduced Costs
All our partners enjoy choice materials and equipment at competitive prices. Our loyal customers, however, enjoy reduced costs from less product or service failures and less freight or post expenses. We can also give you advice on cost-effective solutions for your projects.
Continuous Service Improvement
With a long-term relationship with a single supplier, feedback and communication are much easier. You can easily inform us of changes you require, safe in the knowledge that your change in requirements will be handled with the utmost importance. You can also enjoy perks such as receiving news about products earlier.
Whether you are a residential builder or commercial builder, Form Direct should be the building materials supplier of your choice.
Put us to the test. Try us and you are sure to make Form Direct your business's regular supplier. Contact us today on 1300 659 830.
Posted in
News
By
Terry Eade