Thanks for your enquiry
Thanks for your quote. We will be in touch as soon as possible.
Concrete Mat Cloth Installation
What is Concrete Mat Cloth GCCM?
Concrete Mat Cloth GCCM is a flexible and soft cement impregnated fabric, that hardens on hydration to form a thin, durable, water proof and fire retardant concrete layer. Essentially, it's concrete on a roll.

CMC GCCM allows concrete construction without the need for plant or mixing equipment. It's very easy, just add water onto the CMC non-waterproof side. CMC GCCM is made from woven geotextile, nonwoven geotextile, HDPE geomembrane, and 3D structure mesh fabric. The specially formulated dry concrete powder mix is reinforced by 3D mesh fabric, and sandwiched between porous nonwoven geotextile and waterproof HDPE geomembrane.

Once set, the 3D mesh fabric will reinforce the concrete, prevent crack propagation and provide a safe plastic failure mode. The woven and nonwoven geotextile on the top side will offer special protection on the CMC, and offer higher tensile strength for composite. HDPE geomembrane backing on the bottom surface of CMC ensures the material is completely water proof.

CMC GCCM is available in 3 thickness - CMC5, CMC8 and CMC13, which are 5, 8 and 13mm thick respectively.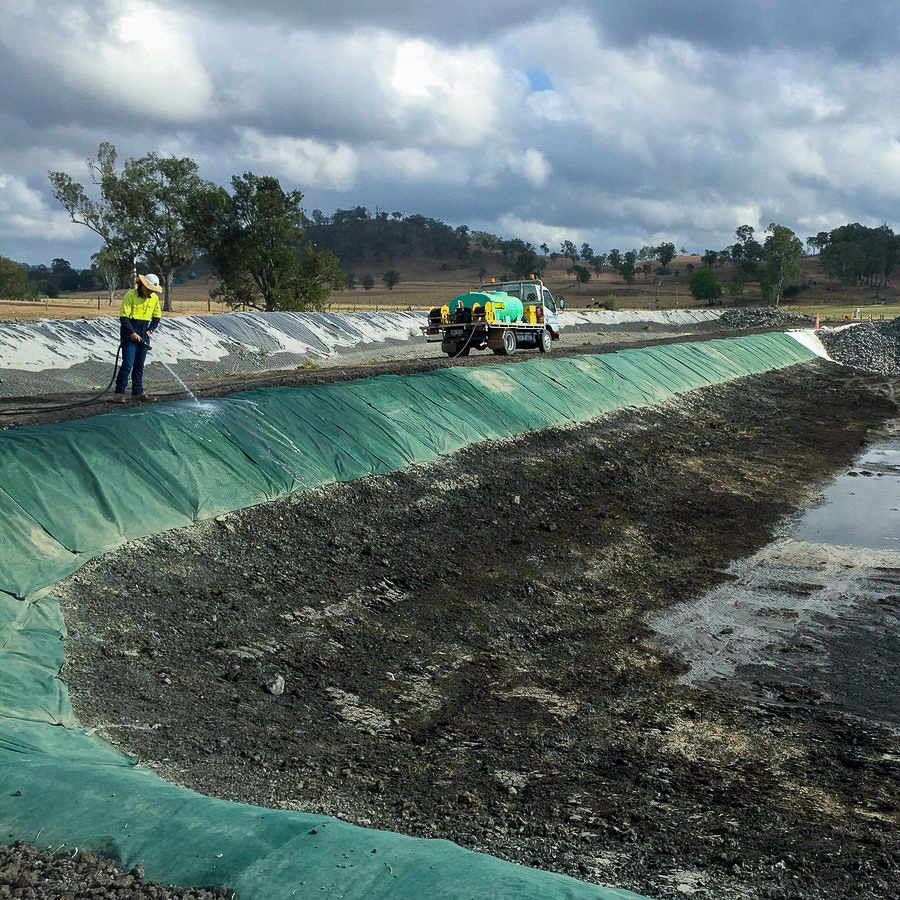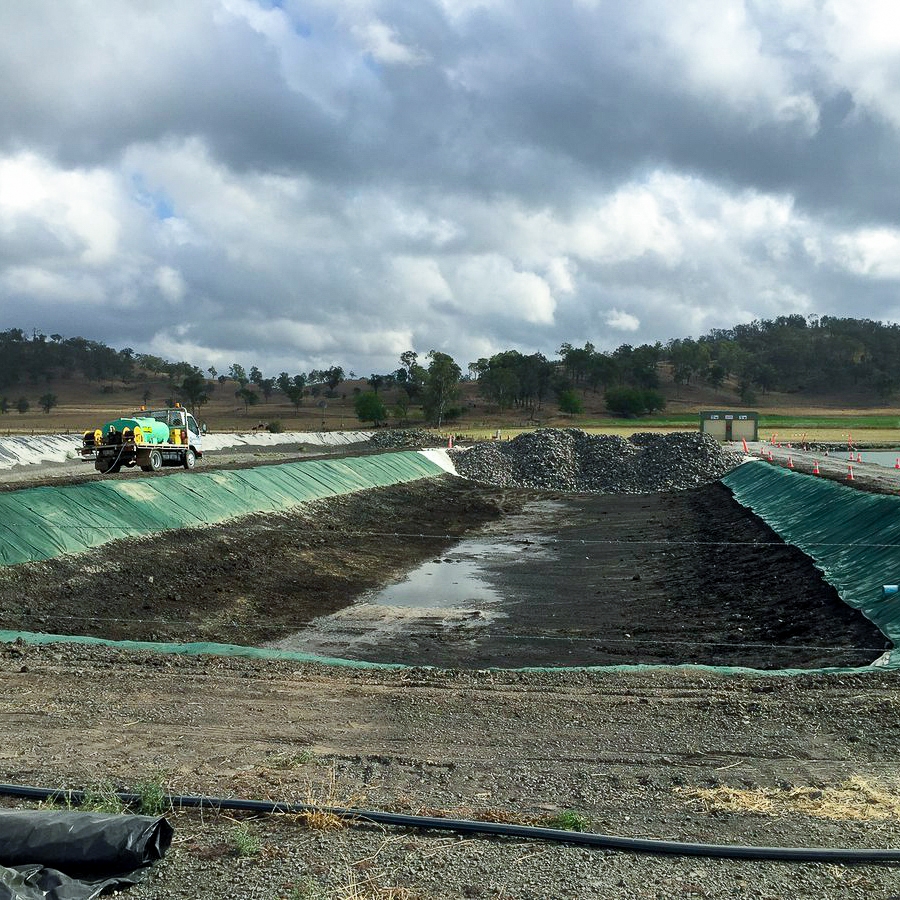 Concrete Mat Cloth GCCM User Benefits
•

Rapid Install
CMC can be laid at a rate of 150m2/hours, up to 10 times faster than conventional concrete solutions.

•

Lower Project Cost
The speed and ease of installation means that CMC GCCM is more cost-effective than conventional concrete with less logistical complexity.

•

Eco-Friendly
CMC is a low mass, low carbon technology which uses up to 95% less material than conventional concrete for many applications. CMC is made from high strength geotextile and a special cement mixture. Its life expectancy can reach up to 30 years. What's more, it needs no maintenance.
Concrete Mat Cloth GCCM Key Properties
•

Waterproof
The HDPE Geomembrane backing on the bottom surface of the CMC ensures that the CMC GCCM has excellent impermeability.

•

Strong-High Strength
The 3D mesh fabric reinforcement prevents CMC from cracking and absorbs energy from impacts.

•

Durable
CMC is twice as abrasion resistant as standard OPC Concrete, has an excellent chemical resistance, good weathering performance and will not degrade in UV.

•

Flexible and Soft
CMC GCCM has good drape characteristics and will closely follow the ground profile and fit around existing infratructure. Unset CMC can be cut or tailored using basic hand tools.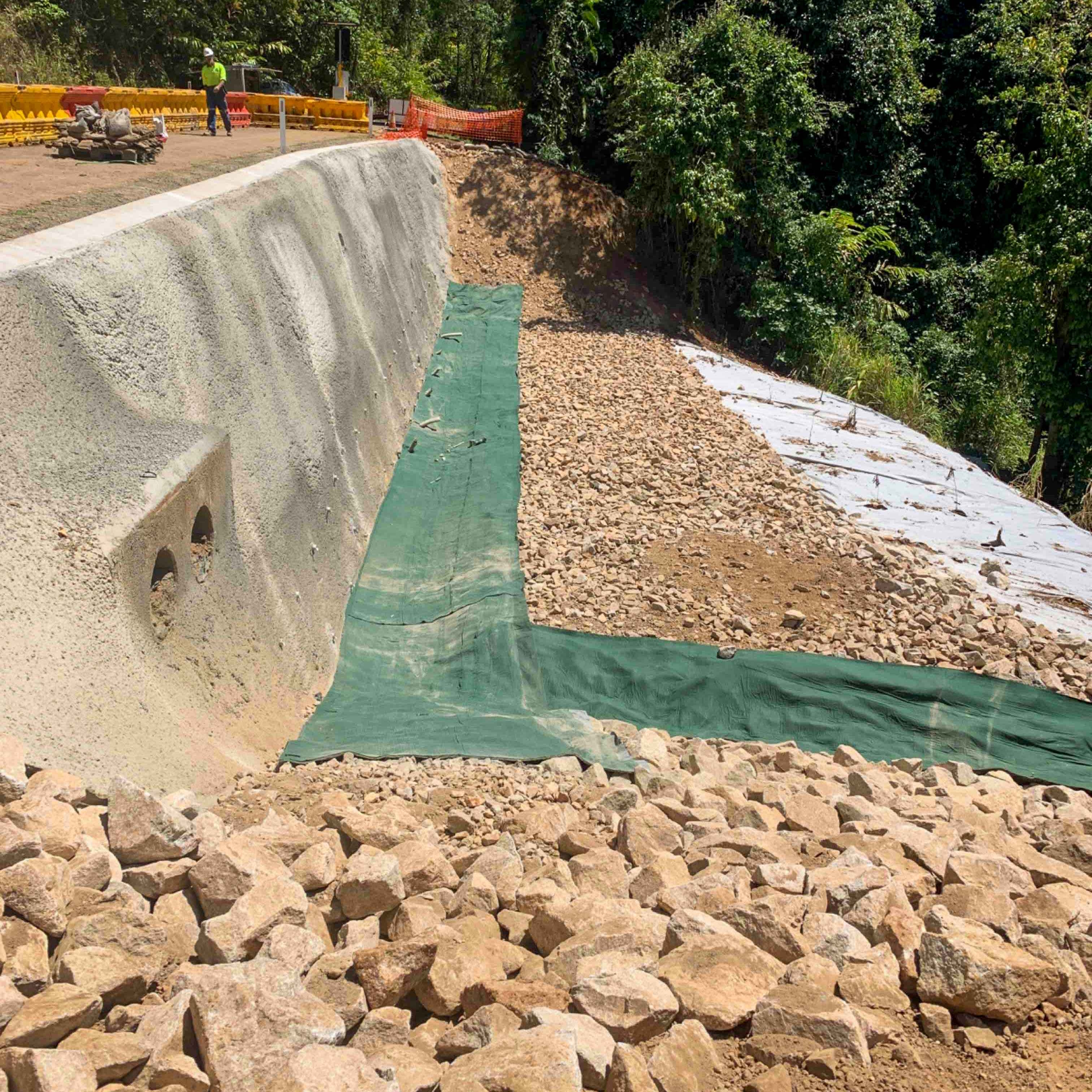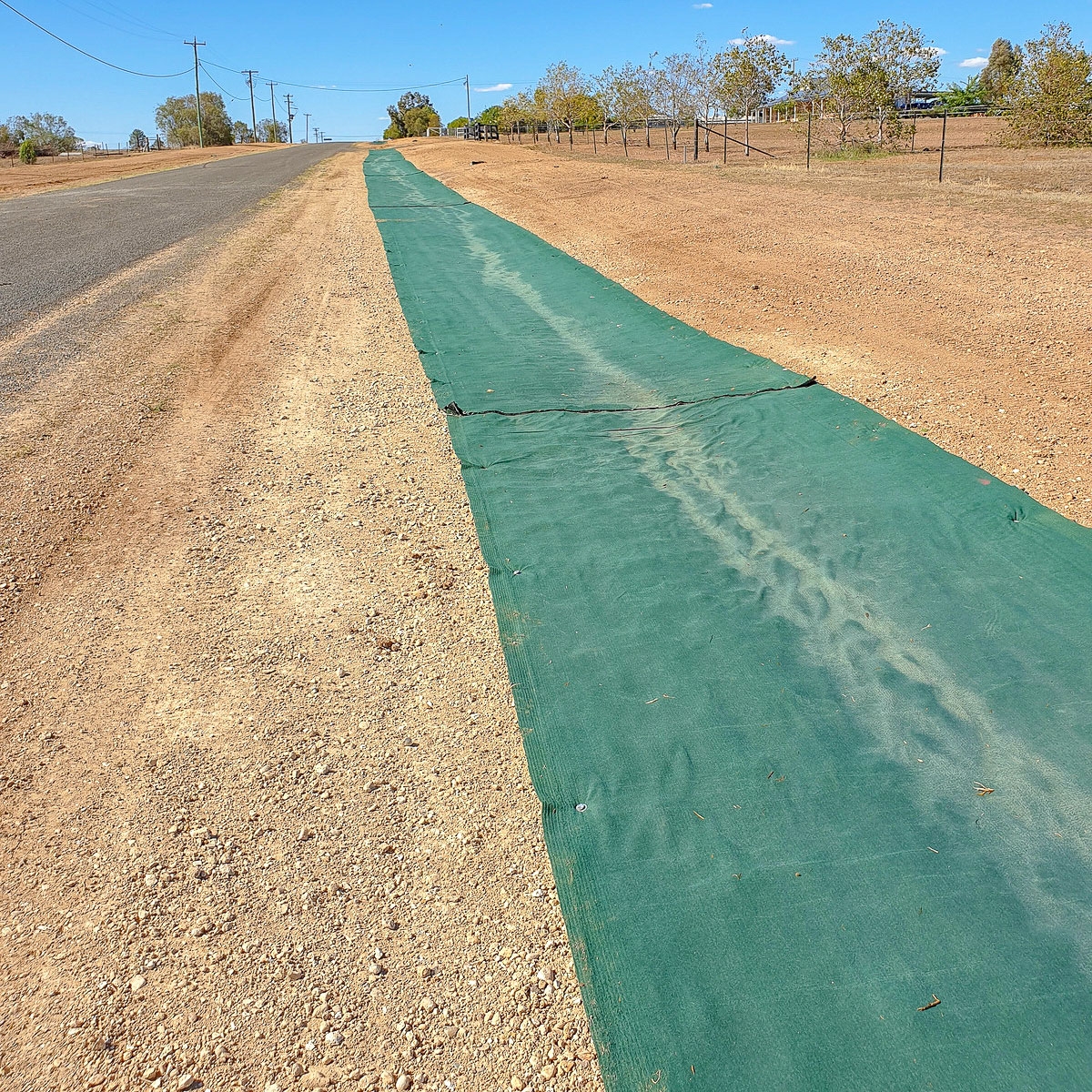 CMC GCCM Installation Guide - Special installation guides are available. Any of the necessary accessories will be shipped together.
CMC GCCM Storage - CMC should be sorted under cover in dry conditions away from direct sunlight and in the manufacturer's sealed packaging. It is not recommended to store in shipping containers in direct sunlight where temperatures may exceed 40°C for prolonged periods. If stored correctly, CMC has a shelf life of 24 months. If stored for longer it may remain usable in many instances.
| | |
| --- | --- |
| Dangerous Goods | No |
| Unit of Measurement | No |
| Brand | No |
| Allow Rewards | N/A |